Four guys, one band and a unique sound. How many times has this story been told? Countless, but how many times is the band truly unique? Rarely. This is one of those rare times. Callahan Divide started like many bands before them, four friends playing music that they loved. With lyrics that will make you think, harmonies that will give you goosebumps and just enough rock edge to make this country band a powerhouse, these West Texas boys are poised to take the Texas and Red Dirt Music scene and turn it on its proverbial head.

Kicking off their careers in 2010 by permeating the Abilene, Texas area with high energy shows, followed by the release of their 2011 album "Party On The River", Callahan Divide were on a roll. In December 2012, they lost their biggest fan in a tragic car accident. He wasn't just a fan, he was Colton (lead vocals) and Travis' (drums) father. The loss was felt all around, Randy Fox wasn't just Colton and Travis' dad; he had become a fifth member of the band. Fast forward to 2014 and the hard lessons learned fill their sophomore album "The Hammer". A grace and maturity earned through tragic cards dealt combined with talent so rarely seen constructed the ideal tribute. The title track "The Hammer", written by lead guitar and background vocalist Justin Davis and front man Colton Fox is the song everyone wishes they could write about their fathers or grandfathers captivating the very essence of a son trying to follow in footsteps left by their father.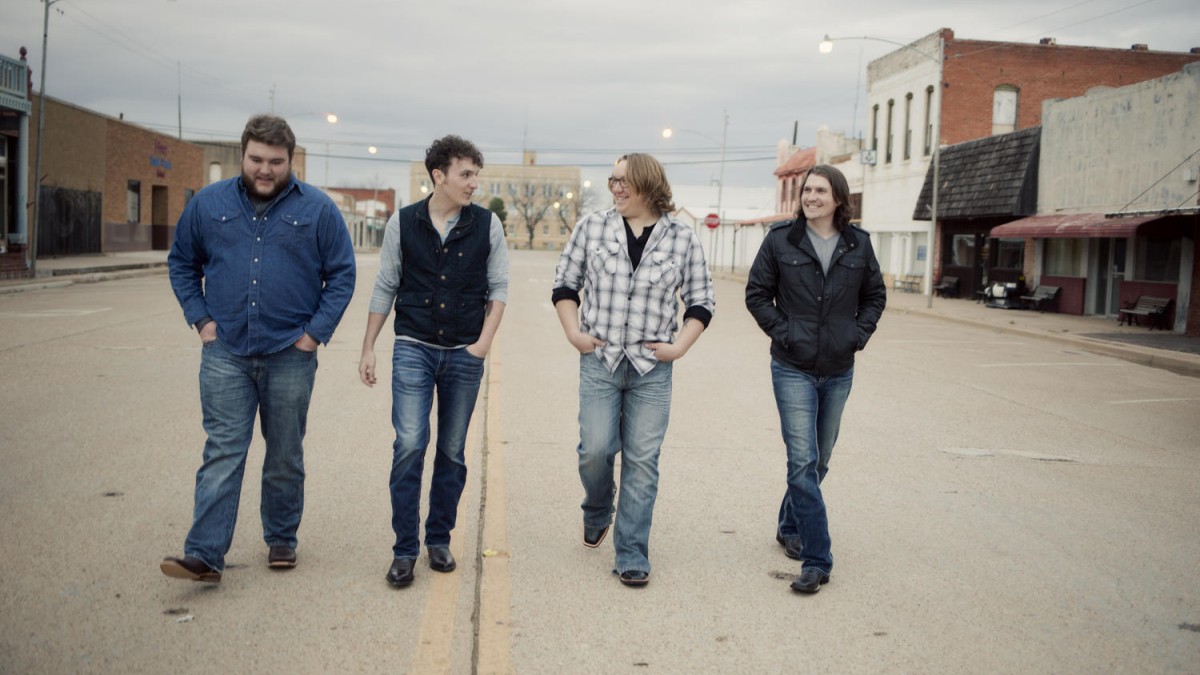 Callahan Divide
Don't get the wrong impression with "The Hammer" being described as a 'tribute' album, it isn't all heartache, although these boys do heartache well. They know how to party and all it takes is ten minutes at a live show to prove that. The follow up to "The Hammer" is a EP entitled "Come About", released in June of 2015. Garnering two hit radio singles; "Happy" coming in at 28 on the Texas charts and "Pirate" bringing their first top 20. "Pirate" was a game changer for the band, bringing about a new, additional lead vocal from Garrett Bryan, but also a music video and philanthropic partner.

When releasing "Pirate" the band saw an opportunity to help raise awareness and funds for an issue that no one really wanted to talk about, the homeless. The band partnered with Atonement Entertainment in creating the video, which was then brought to ACH Child and Family Services and named 'The Pirate Project'. The project will be an on going effort that the band hopes to keep moving throughout the years of their careers. You can learn more about 'The Pirate Project' through the band's website.

In late 2015, it was time for a new album. With over 30 songs pitched between the four members, the process of recording "Poplar" began. This time around the desire to 'up their game' was strong, so joining forces with one of the best producers around was priority. Jon Knudson (Whiskey Myers, formerly The Damn Quails and Jonathan Tyler & The Northern Lights) was the perfect fit. Knudson brings a breadth of experience and creativity to the project, which can be heard currently on the band's newest radio single "Stealer of the Day", released in March 2016. "Poplar" is currently being recorded with a late summer 2016 expected release date.
Callahan Divide has stage presence you just can't teach, a natural ability to captivate and entertain all the while performing quality music. Admittedly young in their careers, they have already shared the stage with legends such as Merle Haggard, Charlie Robison, Jamie Richards and Mike McClure; along with some of the most popular names on the scene today like Randy Rogers Band, Wade Bowen, Whiskey Myers and Cody Johnson just to name a few. They have also picked up sponsorship along the way with Atonement Entertainment and Twisted X Boots.

2015 brought about many changes for this band, moving from one front man to two lead vocalists with a concentration on the vocal arrangements, three-part harmonies come natural, this isn't just a band it's a family and that is undeniable on stage and in their music. Bass player, co-lead vocalist and youngest member Garrett Bryan's songwriting can be described as prodigious, showing a depth and maturity that most songwriters only find mid-life combined with vocals that will cut deep and provide one of three in the bands harmonies. Justin Davis brings a completely different style to the mix, his lyrics blended with brilliant guitar licks will leave you begging for more.
The backbone of the band and not just because he holds down the beat, Travis Fox provides more than just a steady beat for the band. On stage charisma most drummers only dream about, T. Fox isn't just hiding in the back - you know he's there and you love him for it. His little brother Colton will stun the crowd with his particular brand of soul, and not just through his songwriting, but through his vocals. It's not a voice you have heard before and not one you are soon to hear again, with a range that will surprise even the most jaded of music lover. Four guys, one band and a unique sound - you don't want to miss.